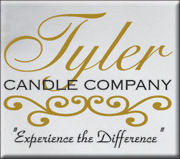 Fragrances Available:
PAPARAZZI™ Dedicated to those who admire the glamorous & fabulous through lenses up close & from afar! Rich musk & leather very masculine conveying true envy!
RESORT™ Created for those only willing to embark on an extreme journey to find & embrace glamour which will then transform the simple and normal into somehow extraordinary!!!!
PRESTIGE COLLECTION
BABYDOLL® That unmistakable baby fresh scent from the infamous pink baby lotion! Proclaimed for years as the "#1 choice of hospitals"! Need we say more!
BEACH BLONDE® A crisp, invigorating scent reminiscent of sand, warm suntan oil & sea mist. Very inviting & somewhat overpowering, hence the name Beach Blonde!
BIRTHDAY CAKE® Have your cake & smell it too! Rich pound cake fresh from the oven, topped with tons of icing!
BLUEBERRY BLITZ® Overload on blueberries! Untamed, tart & invigorating!
BRANDNEW™ MONEY, MONEY, MONEY! Fresh ozonic awakens, cedar and oak moss complete!
BUTTER VANILLA® Rich creamy butter cake mixed with the sweetness of vanilla. Please don't lick the jar!
CASHMERE ELEGANCE® Unpredictable and unique, the essence of femininity and privilege! Peony is richly drenched with Rose de Mai. Sandalwood, Vanilla, and Cashmere Woods combine to create a regal experience!
CELEBRITY® Become your own!!!! A sweet, exotic, warm & spicy fragrance that quickly envelops & creates a mood of excess!!!!
CHATEAU® Set the mood for a genuine moment of tranquility! Relieve stress & create a truly soothing atmosphere with the timelessness of French lavender from the hills of Provence. Simply light, draw a bath, and unwind.
KATHINA® Sensual lily of the valley intertwined with citrus and rose. Very dramatic and overdone!!
LIMELIGHT® This is an invitingly clean, fresh fusion of pure mandarin oranges with a shocking touch of lime as a top note. A slight undertone of rich vanilla bean oil gives this a unique twist.
LIPSTICK® - (Formerly Pomegranate) Gourmet berry fragrance with a hint of sweet strawberry and the tartness of pomegranates. Appetizingly different!!
MAJOR LEAGUE® A masculine blend of Sandalwood, Musk & Patchouli bursting with freshness and clarity of crisp citrus and brisk herbs. Classic yet commanding!
MANGO TANGO® A sweet and juicy dance for the senses!! Rich mango, sweet papaya & tart guava create this luscious fragrance! Create your own tropical paradise!
MEDITERRANEAN FIG™ Sun baked Italian figs mixed with a hint of sandalwood and musk. Enticingly different and extremely memorable!
MISS PRISS® Supremely Sophisticated! Rich florals lay over amber to create the ultimate luxury!
MULBERRY MOMENTS® Very Victorian! Imagine sitting in the midst of a mulberry garden!
MULLED CIDER™ Rich apples blended with a dash of citrus, cinnamon & clove.
ORANGE VANILLA™ Pure orange and rich vanilla bean blend together with a hint of spice to create an invitingly clean year round favorite!
ORIGINAL™ Roses, vetiver, lavender and spice with a hint of patchouli. Very old world!
PARIS™ An exquisite blend of bergamot, rose and wild berries. Truly luxurious and stunning!
PASSION™ Strawberries sprinkled with vanilla and coconut smothered in whipped cream.
PATCHOULI™ A rich and exotic blend of herbs and spices...Quick to capture your imagination and transcend you to the mysterious Far East.

CINNABUNS® Yumm………… Sweet cinnamon rolls straight from the oven!
COWBOY® Nearly decadent in its sensuality, loaded with the rugged aroma of leather!
CUCUMBER MELON™ Fresh cut melon melded with crisp cucumber – great for summer!
DIVA® A warm and complex fragrance overflowing with delicious fruits and rich florals. Rich aromatic chocolate and amber complete this luscious blend!! It's her world...we just live in it.
DOLCE VITA® Where sensuality and femininity live side-by-side! Plunge straight into the heart of deep floral accords. Full-bodied tea and bergamot begin the temptation! Sabac, jasmine, orchid, freesia and patchouli come together to create the power to make everything more positive!
ENGLISH IVY® A fragrance of sheer feminine delight, made ever lush with florals blooming on a bed of English ivy. Truly enchanting.
ENVAY® Daring almost arrogant blend of Italian Bergamot, Brazilian orange & galbanum begin the captivation. Masculine patchouli, amber & velvet musk combine to mesmerize & amaze!! Extremely longlasting, never complacent….Brilliant & Unforgettable!
EUCALYPTUS™ Fresh, crisp and clean, very uplifting. Very refreshing - almost medicinal!
FEARLESS™ AN IMMEDIATE ATTENTION GETTER!! Extreme masculine blend of Musk, Citrus & Patchouli! Undaunted, Very bold & Confident!
FLEUR DE LIS® A timeless fragrance with a heady, sun-kissed feel wrapped in the exotic lushness of faraway lands. Tart pomegranates create the mysterious heart of the amazing fragrance. An elixir for the senses!
FRENCH MARKET® Fresh floral with notes of gardenia and tuberose. Extremely unique!
FRENCH VANILLA OAK™ Light camphor notes atop a warm, sensual blend of creamy vanilla, soft amber, cedarwood, and sandalwood! Just when you thought you knew vanilla!!!!
PEARBERRY™ Tart ripe pears drenched in a mixed berry sauce! Invigorating and delightful.
PINEAPPLE CRUSH® A tantalizing burst of fresh sweet pineapple. Truly mouthwatering!
PRISTINE® An invitingly clean, supremely luxurious fresh fragrance! Fresh Linen, Cool and INVIGORATING!
SHEER RAIN® Shockingly clean! A very overpowering fresh scent – will cover any odor.
SNICKERDOODLES™ Is she baking, or is it the candle? This fragrance combines rich butter cream with cinnamon, vanilla, and a touch of coconut and pecans. Your guests will run to the kitchen to see what's in the oven!
SOUR CREAM COFFEE CAKE™ Tart sour cream, rich cinnamon and brown sugar create this warm aroma treat!
SPLURGE™ The richest extreme! Sweet Orange, Mandarin, & Bergamot meld with Clove and Hot Pepper! Excessive hints of Musk & Vanilla rush to create a DRAMATIC FINALE!
STARDOM® Created for the young at heart! This beautiful fragrance begins with top notes of mouthwatering watermelon, mandarin, and pink passion fruit. Heart notes of tuberose and sophisticated princess lily lay over marigold and green apple. Base notes of caramel creme brulee and vanilla meld with elegant precious woods and patchouli.
SUGARBABY® Innocent & sweet! Sugarcane with a kiss of raw vanilla, sweet milk & cream undertones complete this impeccable fragrance!
24K® One of our most exquisite scents – rich currants with green undertones. A Hollywood favorite!.
2SPOILED™ A complex dramatic blend of over 350 rare essences! Created for those who have everything their heart desires!
THORNAPPLE™ Intense applewood melds with decadent vetiver to begin this spellbinding fragrance! Its clean bouquet then submits a sweet surrender to oakmoss and patchouli! A unique blend of accords create an intoxicating scent like no other!

GARDENIA™ Pure white gardenia captures the innocence of springtime! You'll reminisce about every wedding you've ever attended.
GIRLY GIRL® Starts bashful, sweet and slightly innocent. Quickly becomes, brisk, and fabulously flirtatious!
GLAMTASTIC® Rich blackberry unites with the glamorous pomegranate to create luxurious bliss! Delicious vanilla with a minute amount of lilac seduces & warms the imagination! An unconstrained celebration of spring!
GOLDLEAVES™ Jasmine, hyacinth and exotic lily of the valley meld with a background of moss and musk to create an elaborate feast for the senses. Very Classy!!
HARD2HANDLE® Tuberose & Jasmine lay over Sandalwood & warm notes of Vanilla to create an unmistakable fragrance! Often mistaken for being difficult the inspiration for this fragrance simply allow themselves luxury in their everyday lives!
HIGH MAINTENANCE® Our #1 fragrance!! Floral, woody blend combined with patchouli and vanilla with a heavy musk undertone! Very sophisticated and truly addictive!!!!!!!
HIPPIE CHICK® A hint of the frenchest vanilla bean melds with rich exotic patchouli to transport you legally to the days of the VW bus, Rock & Roll and tie dye T-shirts!!!
HOLLYWOOD® Lights - Camera - Action! Adjust your glam meter with this Fabulous Fragrance! So many exquisite aroma levels it is sure to be an instant hit!
ICON® An invigorating, fresh fragrance as legendary as the leading man who wears it! Spicy, sporty, original, and truly unforgettable! Notes of sandalwood blend with ambergris, violet leaves, French verbena, and Florentine iris to create the ultimate aromasensory experience!
INTENSE® A provocative masculine scent, mysterious & powerful, yet slightly youthful & naïve!
IRA JEAN® A tribute to eternal femininity and southern refinement! Beautiful floral bouquet of Jasmine and Rose, combines with Musk and Sandalwood. This truly captivating fragrance is then topped with a blend of fruity notes of Pineapple, Raspberry & Peach.
TWENTYFOURSEVEN
GLAM® A truly dramatic feature! For the women to which glamour is not an option, but a true necessity! Who would simply just NEVER......... Voluptuous vetiver, vanilla and heliotrope combined with violet and jasmine make up the heart of this creation, then mandarin, succulent peaches & green ivy complete the soul!
TYLER™ Bursting with the medley of currant & grapefruit. A dash of green undertones adds an opulent twist! Firmly grounded with confidence!
TYLER ROSES® Known all over the world for its prize roses. This is the only fragrance worthy of the name – Tyler Rose!!
UPGRADE™ Delectable Black Currant & fresh Bergamot begin this amazing fragrance! Dramatic Middle notes of tempting Florals and rich Fruit Accords are deepened with intoxicating Lotus Wood! Enrich your world & Elevate up!
VANILLA RUMBA® Rich Vanilla with a twist of rum!! The crème de la crème of vanilla candles.
VIGNETTE® This fragrance harmony is expressed through three pulsations; pink floral, soft amber, and voluptuous woods. It develops quickly, rounding out into the warm tones, dusted in a soft, velvety sensuality!
VIP® Bold mandarin & decadent Brazilian oranges swirl with Italian bergamot to build & intensify a frenzy for the elite! Sage, ylang ylang, cedarwood inspire an upscale undertone! Not conceited…only convinced.
WARM CINNAMON® Everything to remind you of home sweet home! Warm, spicy and inviting!!!
WARM SUGAR COOKIE™ Always in our top three year round! Rich sugar cookies baking in the oven with zero fat grams!!!
WISTERIA LANE® Classic Peony & feminine Lily of the Valley blend to create a powerful debut! Indian Jasmine melds with a fresh burst of fruit to surprise & delight!! Precious Woods, soft musk & rich Amber tones create a mysterious finale!!