Traveling to South America or the Caribbean, experiencing a rain forest or island lifestyle – this is the stuff of summer bucket lists. But although not everyone can leave real life behind for such an adventure, that doesn't mean you have to give up your love of all things tropical completely. For those of us who will be in Baton Rouge this summer, Billy Heroman's Flowers has everything you need to create a tropical oasis in your space. Let us help you to relax and enjoy the summer in a truly tropical way by decorating with exotic flowers.
When you picture a tropical vacation, what do you imagine? Perhaps you envision the azure ocean, colorful coral reefs and swaying palm trees – but don't forget that some of the most incredible flowers and lush greenery adorn these parts of the world. When looking to transform your summer gathering spaces from boring to brilliant, tropical and exotic flowers are the perfect seasonal choice.
Some of the most highly sought-after tropical flowers – and some of our favorites – include the vibrant ginger, vivid anthurium, elegant orchid and dramatic bird of paradise. Arrangements centered around these flowers create striking silhouettes with bold color and style. But those are certainly not the extent of the tropical flowers you can choose from. The protea flower adds interest with its long, spider-like petals; the red ginger plant adds fire and drama, and the bromeliad plant will draw the eye with its commanding appearance.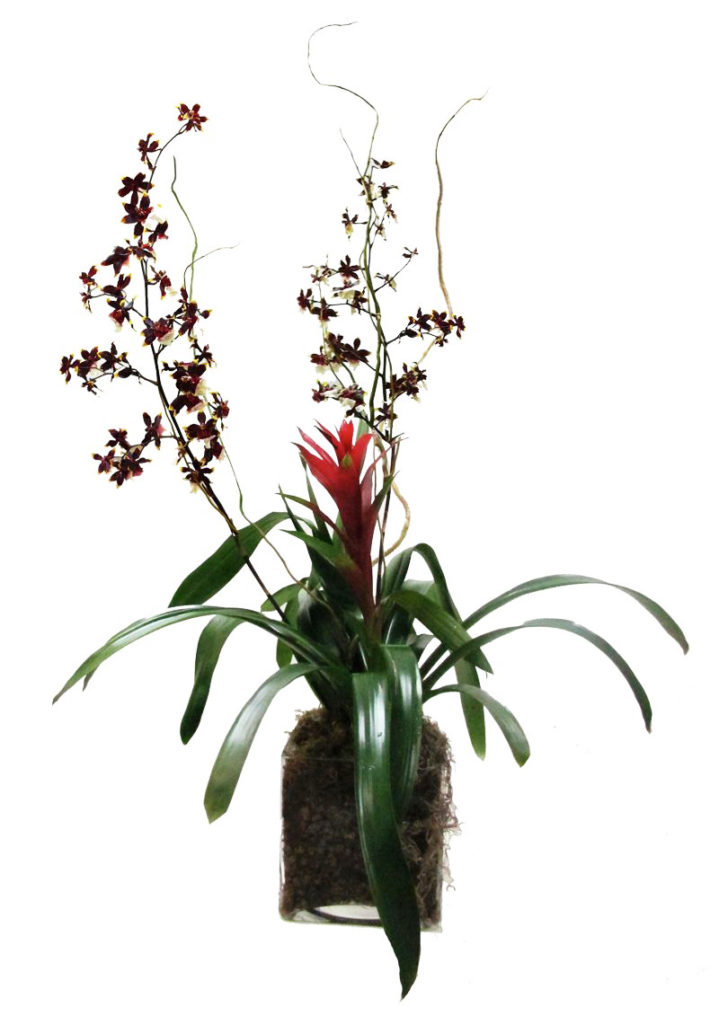 Billy Heroman's Flowers and Gifts expert floral designers love all flowers, but creating arrangements with the exciting plants of the tropics is especially fun. If you want to bring a bit of island inspiration to your back deck; or the look of paradise to your patio – come on in and let's talk tropical.