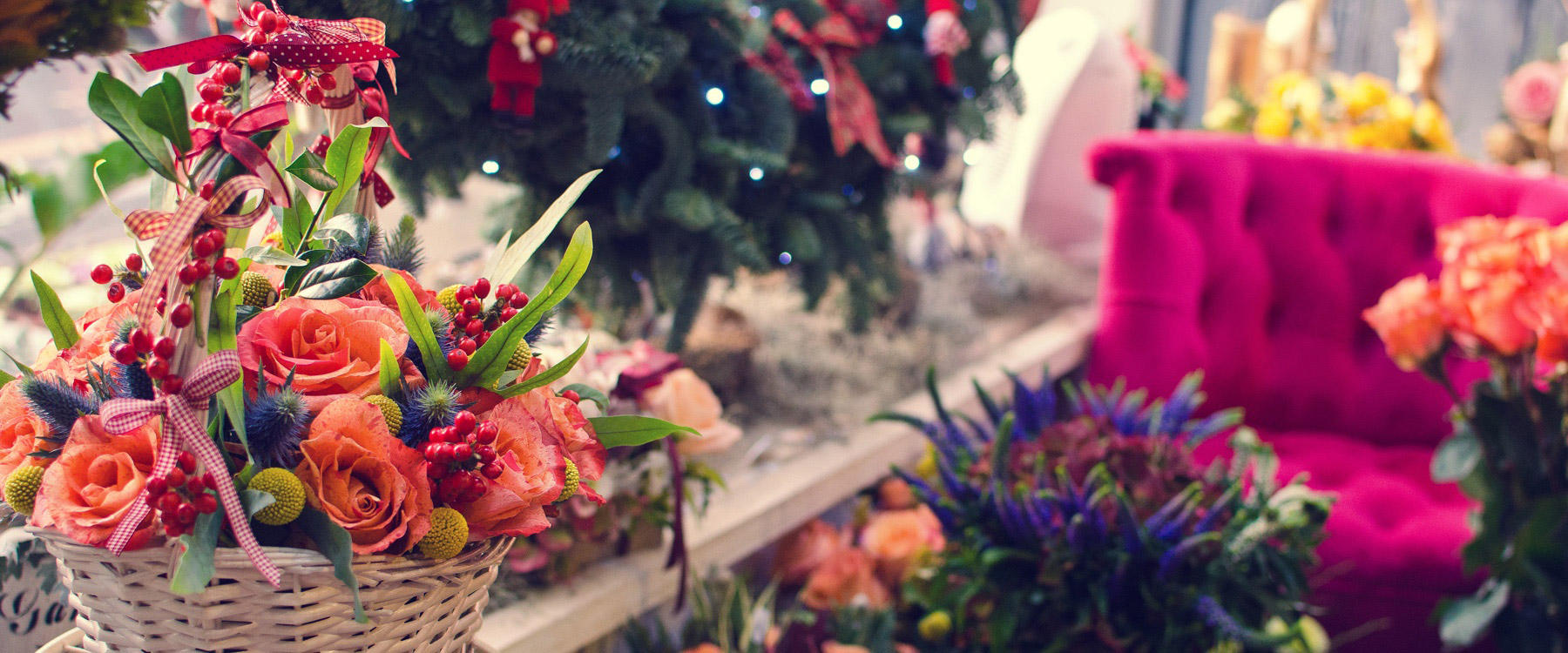 Where All Do You Deliver Flowers in Baton Rouge?

We deliver everywhere in the Baton Rouge, LA area and would be honored to handle your request. Our flower deliver areas include local hand-delivered flowers in Prairieville LA, Gonzalez LA, Port Allen LA, Brusly LA, Addis LA, Baker LA, Zachary LA, St. Gabriel LA, Walker LA, Central LA & Greenwell Springs, LA
Will my arrangement look just like the picture? Will anything be changed without my knowledge?

Due to various seasonal and regional conditions, and the variety of unplanned issues courtesy of Mother Nature, availability of some flowers may be very limited in certain areas. Also, specific flower varieties or colors may not be available for delivery on a specified day. Therefore, it is possible that the exact bouquet pictured or requested may not be available for delivery. In this event, the local florist will deliver a second choice of similar flowers and container of equal value and beauty. Every effort will be made to maintain size, shape, and overall color schemes of an arrangement, but there may be some variance due to designer interpretation. In single variety arrangements, variety will take preference over color. Our goal is your complete satisfaction, rest assured that every effort will be made to provide an arrangement of equal or greater value.
How Will I Know If My Flowers Have Been Delivered?

All online orders are confirmed via e-mail. If there are any problems, you will be contacted via e-mail or by telephone with an explanation. Local Baton Rouge flower arrangement orders will be delivered by Billy Heroman's. National flower delivery will be handled by our nationwide network of top quality florists.
Is there any special information needed to deliver a floral arrangement to a Baton Rouge hospital?

For hospital flower deliveries, please make sure to include the name of the recipient, Baton Rouge hospital and room number or ward. Your flower arrangement will be delivered to the floor nurse's station, as most hospitals in Baton Rouge do not allow florists into individual rooms.
Is there any special information needed to deliver sympathy flowers to a Baton Rouge funeral home?

For sympathy flower delivery in Baton Rouge, please make sure to include the name of the deceased, and time of funeral service. Your flower arrangement can be delivered to the Baton Rouge funeral home, cemetery or the deceased home.
Do you Deliver outside of Baton Rouge or even internationally?

* Note all transactions are in US currency. In the U.S. and Canada, same-day delivery is generally available Monday through Saturday on orders received before 12:00 pm in the recipient's time zone (excluding holidays and peak floral delivery periods). Orders received after 12:00 pm in the recipient's time zone may be delivered the next delivery day. There are no deliveries on Sundays and legal holidays. Please make sure that your order information is accurate and complete in order to avoid delivery delays. This would include the apartment or suite # if needed, and most especially a current telephone number.
What happens if I provide an incorrect address?

Changes to address information or incorrect addresses after the order has been placed will have to be re-routed and may miss the requested delivery time.
What if the recipient isn't home?

The florist may choose to leave the arrangement with a neighbor or building manager and attach a note to the recipient's door stating who accepted the arrangement on their behalf; or if the area is secure, to leave the arrangement at the door (weather permitting). The florist may also leave a note on the recipient's door asking the recipient to call the florist's shop and arrange a convenient time for re-delivery. If the recipient is at work all day, we suggest sending the arrangement to the workplace. Incomplete or incorrect address or phone numbers may delay delivery. Most florists employ professional delivery personnel who will find the best delivery choice for your special gift.
You deliver on Sunday, but do any other florist?

Due to limited availability of florists open Sunday, we can not guarantee delivery on Sunday. However, Monday will need to be an option for delivery if Sunday is not available.
Some items say direct shipped. What does that imply?

Several of our gift items are shipped directly through Federal Express, Airborne, or UPS. At this time, we are unable to ship to PO boxes, hotels, or hospitals. Cut-off times for same-day shipment and available shipping options are clearly marked on the order form for each item. The date your order will be received will depend on the shipping date and the shipping method you select. Items shipped UPS Ground can take 3 to 7 business days, and delivery dates are not guaranteed. Items shipped Overnight or 2-Day are guaranteed to be delivered within that period. Please note that the guaranteed shipping options are based on business days, so an order shipped on a Friday by FedEx 2-Day would be delivered on the following Tuesday.
What if something came up and I need to cancel?

While we process your request the moment we receive it during business hours, it is sometimes very difficult to get cancellation requests complete. Our network ranges throughout the country and because of the importance placed on a timely delivery of your request and various time zones, it can sometimes be very difficult to stop or cancel a delivery attempt or a placed order. Cancellations must be done prior to delivery, and in all cases within 24 hours or placing your order. Any cancellation requests after this period cannot be guaranteed and are subject to a 20% charge.
If I am unhappy with my item, what do I do?

Billy Heroman's is committed to your complete satisfaction when you purchase from us. If at any time you feel that your purchase doesn't meet your expectations, please contact us immediately by phone [800-272-ROSE(7673)] or email (sales@billyheromans.com). We will immediately replace the arrangement. If you receive the second arrangement and still are not satisfied, we will be happy to pick up the item and refund your money. Your refund will be processed within 3-5 days. As we are dealing with a fresh product, we do realize that many variables could affect the condition of your arrangement. Depending on the type and variety of flower, you can expect cut stems to last a minimum of 5 days; and a maximum of 10 days. Please report any issues within 5 days of receipt for flowers. Refund policy for plants or flowers requires notification within 5 days of receipt.